A couple of my favourite applications I've found useful for web development in 2019 and I'll be using for 2020.
TablePlus
My first recommendation is TablePlus.
I have previously been an enthusiastic user of Sequel Pro for managing MySQL databases. It's one of the reasons I prefer a Mac to other OS's. However, a few months back I kept getting "Oops! Sequel Pro quit unexpectedly". I found that the issue wasn't going to be resolved any time soon so I began the hunt for another app.
Initially, TablePlus doesn't feel as "well polished" as Sequel Pro but it's pretty damn impressive considering the competition. Once I got started I didn't notice the design and I've come to prefer it over Sequel Pro.
At the time of writing, pricing was $59 for a single licence and $99 for two licences with additional devices reducing the cost of each licence. The free licence limits the number of connections you can have open at the same time (other than that I've not seen the need to upgrade).
Terminus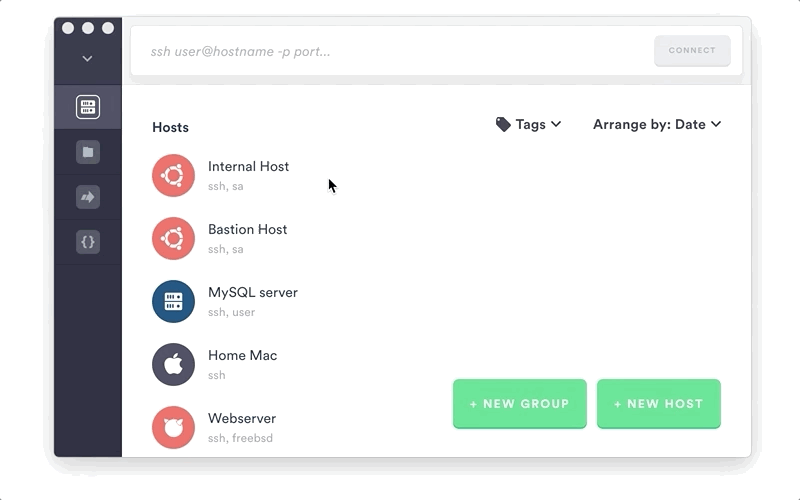 Terminus is an alternative terminal app.
My favourite thing about Terminus is it's core functionality – organising ssh connections. As part of my role at sentree.io I'm constantly connecting to different servers and this saves me so much time. I've not used teams or snippets as I'm on the free plan but I can see myself upgrading soon.
The thing I love about this tool is it's left me wondering why all terminal apps don't have this functionality baked in. This proves it's worth in my head because I miss it when it's not there.
Pricing is $8.33 for more features and $22.49 for teams (per user) and there's a free plan.
Hyper
Bonus App! Clearly there's a market for terminal apps or I just love them. Hyper is totally free and it's built using html/javascript/css. Without a doubt the most fun I get out of this app is the "Hyperpower" extension (completely pointless but so much fun).